About us
When you want to satisfy your cravings for authentic and super delicious Chinese and Asian cuisines, your top pick should always be Chow In. We are located at 68 Victoria St Mackay QLD and we are available for delivery and pickup. We have our Chinese Style – Rice & Noodles such as Special Fried Rice, Beef Fried Rice, Chicken Fried Rice, Singapore Noodles, Hokkien Noodles and Soft Noodle Chow Mein. Other delightful dishes that you can order include Barbecue Pork in Plum Sauce, Mongolian Lamb, Chilli Lamb, Honey Chicken, Curry Prawns, Chilli Prawns and Satay Prawns. Click on our Order Online button if you want to avail of our delivery and pickup services.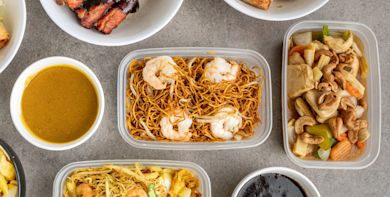 Reviews
Bron
"Fantastic food every time"
25/02/2020
Dean
"I've eaten this type of food all my life and this restaurant is by far the highest quality in my opinion"
22/02/2020